Name & Age? Aya Kristina Engel, age 27
Where's home? I have a home base in Vancouver — and I am learning to 'stay' (build a home and roots) but alas I am leaving again this weekend!
What was/is your last/current trip? I am leaving this Sunday. Flying to Finland to watch my boyfriend compete in a SnowKiting world cup. We will be snowshoeing, winter camping and kite skiing (I've never done this before and very excited to try!). Then driving south doing a large loop of northern Europe on a 'Acro Tour' going to 11 countries and teaching AcroYoga in 5 of them. Driving across; Finland, Estonia, Latvia, Lithuania, Poland, Germany, The Netherlands, Belgium, Denmark and Sweden. Also in the middle of that road trip we will fly to Namibia (southern Africa) and do a 20 day trek across the desert, mountains, kitesurfing on the ocean and teach our own Acro Yoga retreat in Windhoek.
This trip is different for me because it is very well planned (with spreadsheets! haha). Where as in the past I've often just stuck my thumb out and went with the wind.
What got you started? My mom. She's amazing. She's the kind of woman that accomplishes her dreams 'today', she just goes for it. She's my backbone and my inspiration. She's seen so much of the world and brought me with her everywhere growing up. When I was 11 years old she worked her butt off with 3 jobs, saving to bring her 3 kids backpacking across Australia, for a 2 months! To show us what 'real' travelling was, to make friends with locals, live on a budget and immerse ourselves in the culture (as oppose to resort vacationing).
Since then I was hooked. I just always wanted to see what was around the corner, across the boarder or try the weirdest thing on the menu. I guess I'm innately curious for new experiences, always wanting to try something new or take a different path (even if it's a bit longer).
How do you pay the way? I've had SO many jobs along the way. I studied natural medicine in college so I've worked on many organic farms. I taught english in Nicaragua, performed Circus across Asia + Australia, worked at a surf shop, was a translator for a surf company (getting paid to surf everyday!), I've taught Yoga in over a dozen countries, and performed/taught circus in just as many as well. The list goes on and is ever evolving.
What's always on your packing list? My #1 medicine saviour; Hung Lian Su. It's a Chinese herbal formula that saves your stomach from everything you could encounter over seas. It definitely saved me in India.
Always have a good Sarong; (beach blanket, towel, dress and scarf all in one),
Sunglasses.
Camera
Journal
Music
Yoga Mat
and usually and toy of some kind (hula hoop, guitar, juggling balls, etc).
What's the last thing that blew your mind? The Mediterranean Sea and the Algarve Mountains in Portugal. I kept rubbing my eyes not believing it was real. I thought my vision had been Photoshopped! The water is crystal blue (just like in magazines) and the bright orange/yellow cliffs are sticking right out of the sea. Its a pristine landscape.
Also — how similar Scandinavian landscape is to Canada. That was crazy. I recognized all the wild flowers and forests. The bio region was almost identical to Canada, everything was just a bit smaller.
By land, by sea, or by air? By land for sure. I've hitch hiked in most countries I've been too. You see so much when traversing across the land. However, I have yet to sail the open sea, and I am dreaming of that day.
Hotel or hostel? Camp or Couchsurf? Camping for sure (says the tree hugger in me). Although hostels are usually fun and you meet cool people. I've also had great experiences couch surfing. I guess they all have their time and place. I didn't think I liked hotels — but one time I was flown to Kuala Lumpur for a Circus Contract, (performing Aerial Silks) and we were put up in a fancy hotel with all the perks. We even had a driver taking us wherever we wanted. I also love being treated to the finer things in life! The broad scale of experiences is what makes travelling so exciting.
What's your travel pet peeve? I suppose everyone is valid in their own experience and learning the lessons they need to learn at that particular time — but if I had to choose...it would be young backpackers going over seas just to party and get drunk. I've been to amazing parties all over the world but it certainly is not my focus when I travel. I've found bars to be the same anywhere, and whilst I do enjoy a cold margarita on a hot day, I wouldn't pass up an opportunity to go on a hike, surf or learn the local language just to party the night before. So many travellers are missing out on local culture, the real feel for a place, by just grouping together and getting wasted. Even now in my regular life — so many people seem to live to party. It boggles my mind.
How do people react to you as a solo female traveler? People often shake their heads, worried for me or calling me crazy. Sure, I've had a few 'worrisome' experiences but takings risks usually has amazing pay offs in the end. Young people have often said, "Your life is a dream! I wish I could do that!" but they never actually realize that they CAN do that. Anyone can. It's not like I'm living off a trust fund or anything. You just have to buy a ticket and go, regardless of planning or being prepared.
What scares you? Good question...nothing immediately comes to mind. Perhaps the thought of staying in one place for the rest of my life. I try not to let fear guide me. So much of mainstream society is fear based. I avoid the news+tv and scary movies.
How do you overcome fear / anxiety / doubt? Face my fears. I was scared of heights so I joined the circus AND I got a locals all access pass to a bundjee jump tower — jumping once a week for months. I wouldn't say it "cured" my fear of heights — but I'm less scared now. lol
Worst memory: I hit rock bottom in my life after about 1.5 years in Nicaragua. In the middle of the night I was broken into and assaulted. Everything I had was stolen, and I was scared for my life. I got very ill and I was too stubborn to ask my parents for help. I learned a lot about myself when caught up in the struggle. It sucked at the time but I feel like I lived through some of my worst nightmares and now — I'm not really scared of them anymore.
One unforgettable memory: Riding sea turtles on the Great Barrier reef.
Bravest memory: Standing up for myself in a culture telling me that I was a woman and had no right to. I challenged the locals perspective on what it meant to be a woman and have self respect. It was hard at the time but I know I helped several woman believe in themselves.
Culture shock moment: India. Oh my goodness India. Epic. Disgusting. Foul odours. Incredible foods that make you sick the next day. Incredible temples. Dying people on the street. Shocking poverty and grand riches. Beautiful landscapes covered in 2 feet of trash. So much to take in in India.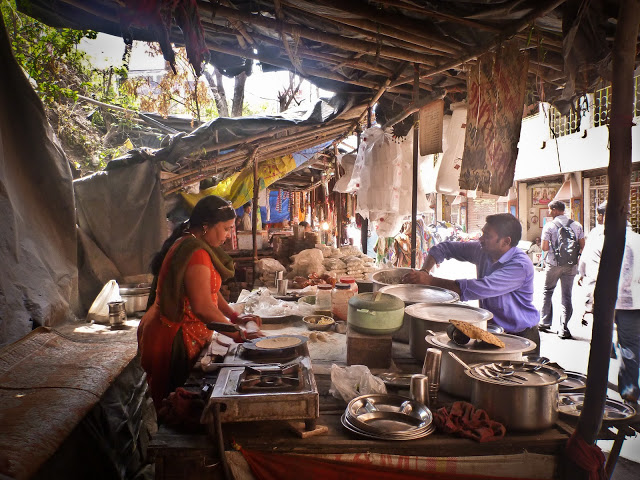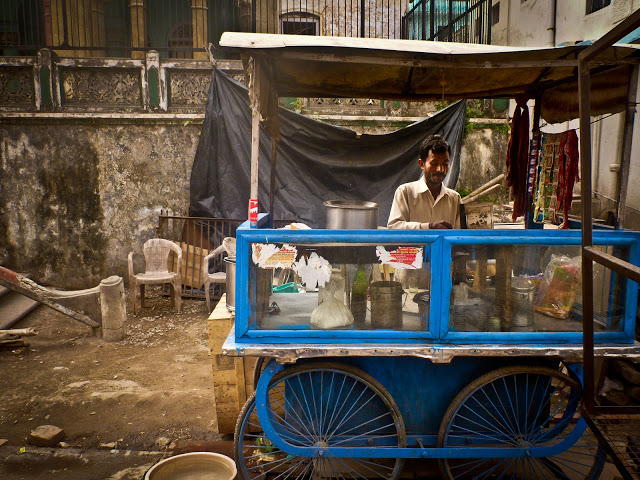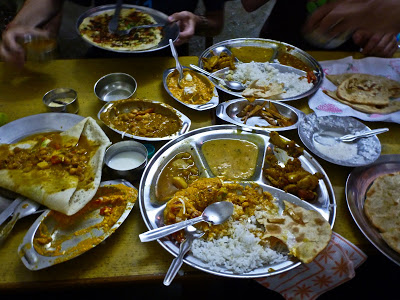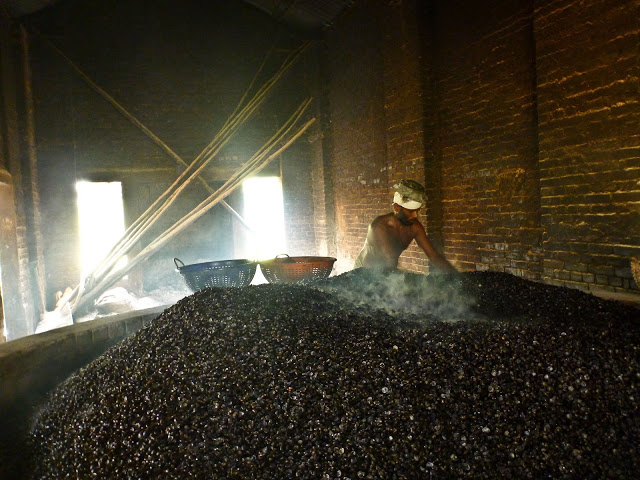 Best reason to talk to strangers: Get advice from a local. Get a new perspective. Make a new friend. I've been taken into people homes countless times just from making friends in public place. So often in our daily routines at home, we avoid talking to strangers. But when travelling I go out of my way to meet new people.
How are you different while traveling? I'm more care free. I walk slower. I smile more. I write in my journey A LOT more. I'm more reflective and integrating lessons daily. Inner growth happens exponentially faster when I'm travelling.
Is it harder to leave or to stay put? Depends where I am. My heart decides.
Three things you've learned on the road:
Refrain from Judgement
A smile can change the course of a strangers day.
Be open to new experiences, but don't trust everyone you meet.
What keeps you going? Theres always another country to see. Always another language to learn. These days I am travelling with a purpose. Sharing my Yoga, AcroYoga and circus skills around the world.
What's next? Europe+Africa
What would you be doing if you'd never left home? Gardening. Working on a farm.
What advice do you have for wanna-be Wild Hearts? Don't hesitate, don't wait another day. Just go for it. The details will sort themselves out. Never second guess yourself and trust your gut.
Last question: What would make you stop traveling? One day I dream of building my own retreat centre. I suppose when I acquire land I will slow down and really plants some roots and build a sustainable dream.
Follow Aya: ayakristina.blogspot.ca, @ayakristina, and on Facebook